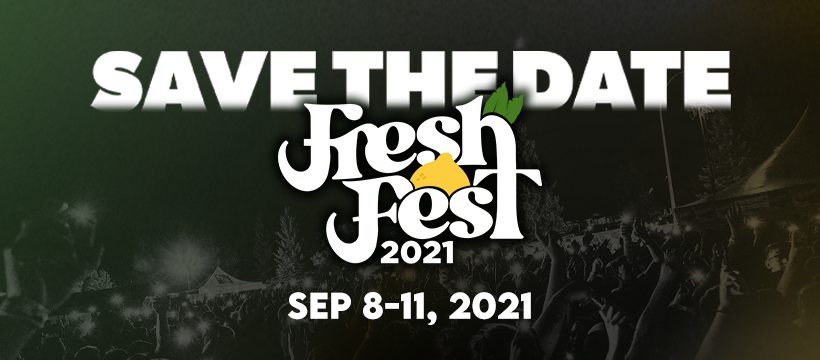 Fresh Fest 2021
The ULSU is proud to present Fresh Fest 2021! Celebrating 14 years of Fresh-tivities welcoming students back to the University of Lethbridge: Sept 8th - 11th, 2021.

4 days of the freshest events, both online and in-person!

Stay tuned for future updates regarding the schedule, event descriptions, and the 2021 Fresh Fest Jamboree Music Festival Line-Up!

SAVE THE DATE TODAY!



Volunteer Information:

Fresh Fest 2021 is looking for volunteers to help pull off the freshest event of the year!

Possible volunteer positions include:
Set-Up
Take-Down
Ticket Sales
Street Teams
Decorations
Audio
Doors
Ticket Taker
Runner

For more information contact Madina Ali, Volunteer Coordinator, at madina.ali@uleth.ca. Click HERE for Volunteer Registration!